About Lori Smolke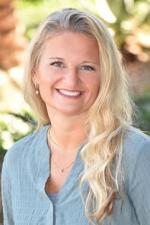 Lori Smolke
Contact Information
Office: 520.431.8604
Fax: 855.570.4247
NMLS #: 916797

Office Address
21321 E Ocotillo Road Suite 111
Queen Creek, AZ 85142
You are applying with the Team Smolke. Your loan officer will be Lori Smolke or one of our team loan officers licensed in the state for which you are applying for a loan.
Team Members:
Lori Smolke - LO Licensing: AZ LO-0921434 CA-DOC916797 CO-100042855 MN-MN-MLO-916797 NMLS-916797
Julie Mason - LO Licensing: AZ LO-0945933 CO-100018057 NMLS-368331
Specializing in creating real estate financing to enhance your future, Team Smolke expertly guides clients through the purchasing and refinancing of all types of residential real estate. Fueled by over 60 combined years of lending experience, we're passionate about helping every buyer find the right loan for their needs.
Whatever your financial circumstances, we'll find you a competitive rate, service your loan quickly, walk you through the process and provide honest mortgage money answers, so you can feel confident about your decision and the direction you're taking for the future. Our goal is always to make sure your financial future is pointed in the direction you want to go.
We are here to assist you with all of your home financing needs!